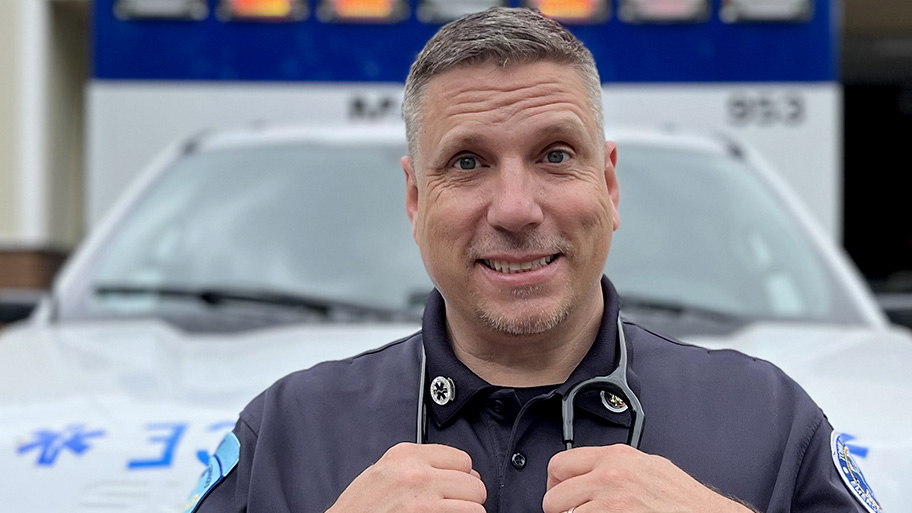 Keith Hensel
captain-admin@monroevems.net
Keith began his EMS journey in 1989, taking part in an EMT class sponsored by his high school. His goal of becoming an EMT in the town of East Windsor where he grew up was put on hold when his mother was hospitalized for a long period of time followed by all other aspects of life getting in the way. Fast-forward exactly 30 years, Keith decides to pick up where he left off, taking and "completing" the EMT class and began volunteering for Monroe EMS.
In addition to serving in the town he's lived in since 2000, Keith also serves on his church's safety team, is an EMT & Driver trainer, an AHA CPR Instructor, a Stop-the-Bleed Instructor as well as served as Member Retention Chair on the Monroe VEMS Executive Board.
Keith works in marketing (graphic designer by trade) and manages a corporate website for a global telecom company. He loves woodworking, cooking/BBQ, golf, boating, hiking, traveling, sharpshooting, archery, billiards, motorcycle riding and all things JEEP—and this is only a partial list! Above all else, he loves spending time with his family—a wife and two college-age daughters.