EMT Class
October 3, 2023

-

February 17, 2024

$800 – $950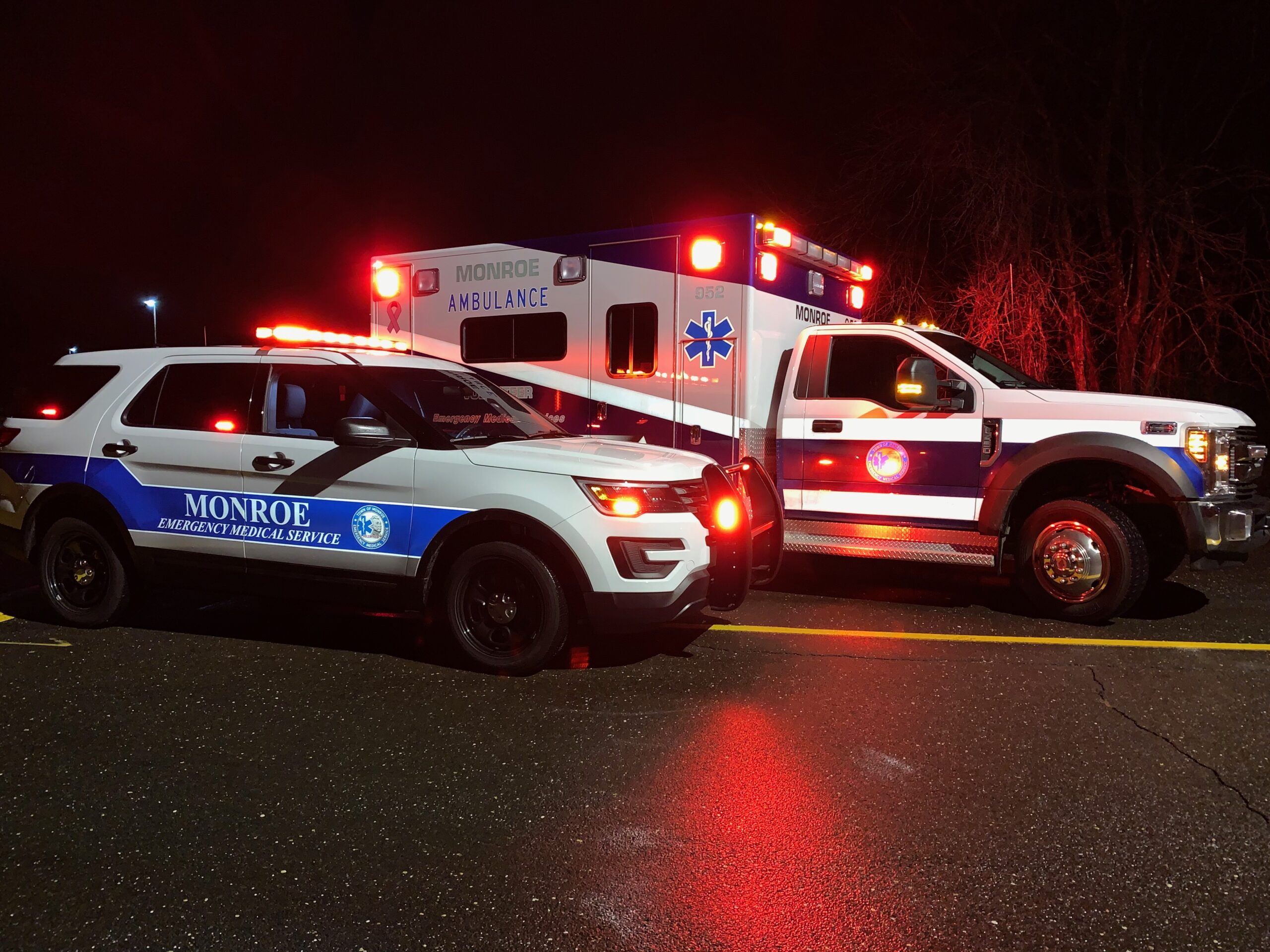 Monroe VEMS EMT Class
Approved by the State of Connecticut Office of Emergency Medical Services, Monroe EMS' Emergency Medical Technician (EMT) course prepares students for taking the National Registry of EMT(NREMT) exam for certification.
Class Details
The course is about 150 hours in length. Some of the program is delivered in standard lecture format, and some is spent performing practical exercises and hands on skills that develop a strong foundation of knowledge and provides practical application of that knowledge. 
The course covers anatomy and physiology, primary and secondary patient assessments, triage, airway management, oxygen therapy, treatment of bleeding and shock, cardiac arrest management, fracture care, spinal injuries, and other medical and traumatic emergencies. Additional areas of study include the use of automated external defibrillators, manual CPR devices, general pharmacology, and American Heart Association CPR certification.
In addition, students will be required to complete clinical rotations via hospital-based emergency department observation time and/or pre-hospital ride time with an EMS service. These rotations are scheduled through the program at times convenient to the student. 
The tuition includes the EMT text book, stethoscope, blood pressure cuff, polo shirt and CPR certification.  It does not include National Registry testing fees. Students must be a minimum of 16 years old by the end date of class. There is no admission test for this course.
Class Schedule
Tuesdays & Thursdays from 6:00pm-9:00pm;
1-2 Saturdays a month from 9:00am-3:00pm